Integrations Spotlight: Web Quotes Tool
When thinking of updating your current website, or building a brand new one, it's no secret that a well built website should efficiently collect leads. But the websites that truly win, are the ones that don't just collect leads, but qualify them.
That's why the 'Web Quotes Tool' for Edvisor Agencies is a great addition to your website. Data collection and lead qualification aside, the tool allows you to truly leverage the advantage of having hundreds of schools collaborating directly with agencies.
More qualified leads
Appealing to the independent students of today, the WebQuote tool allows a prospective student to generate a quote directly from your website, from any device.
Key Benefits include:
Course and accommodation info and pricing, updated in real-time on your website without manual up keep from you and your staff

Collected lead data; every quote generated, every application completed, is sent to your Edvisor CRM account

Students can reserve programs directly from your website (application drafts require your approval before submission)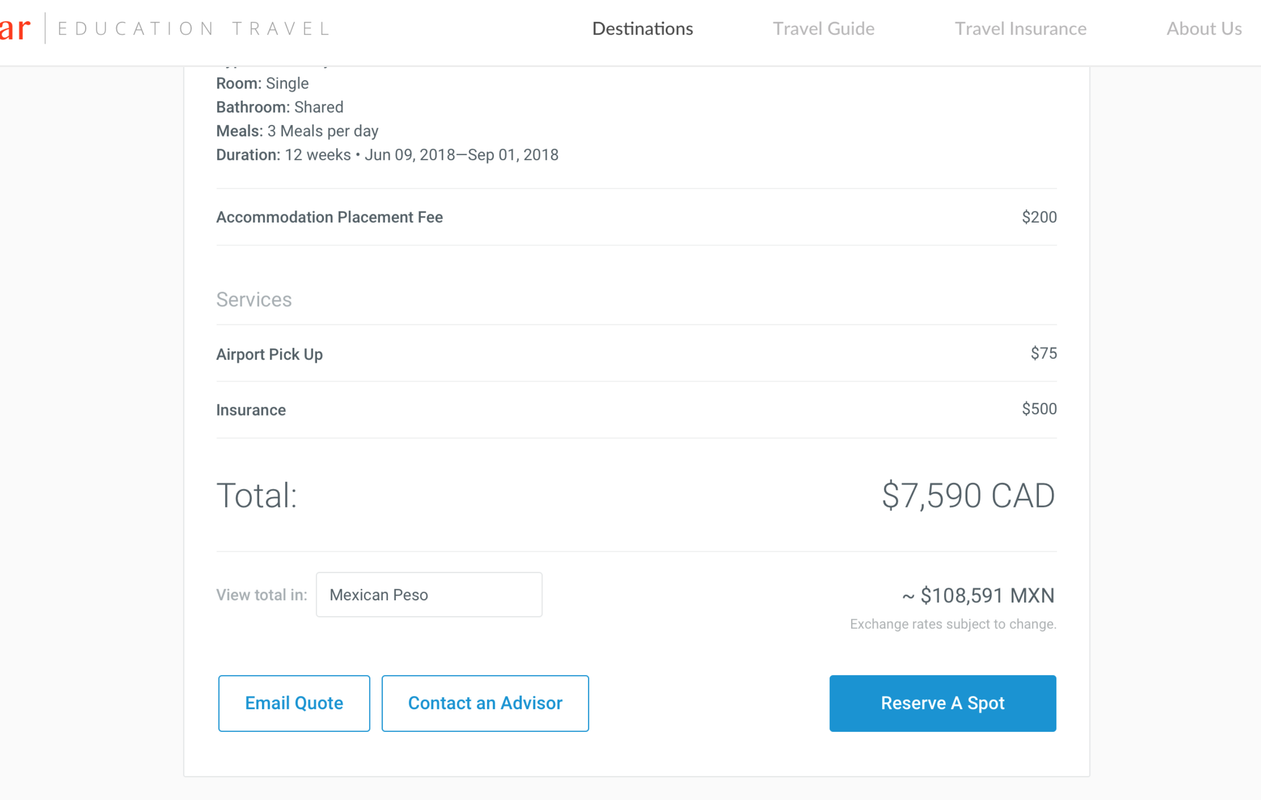 Reduce costly custom development work
Use the 'Web Quotes Builder' to easily configure the tool to your website in minutes with minimal development work.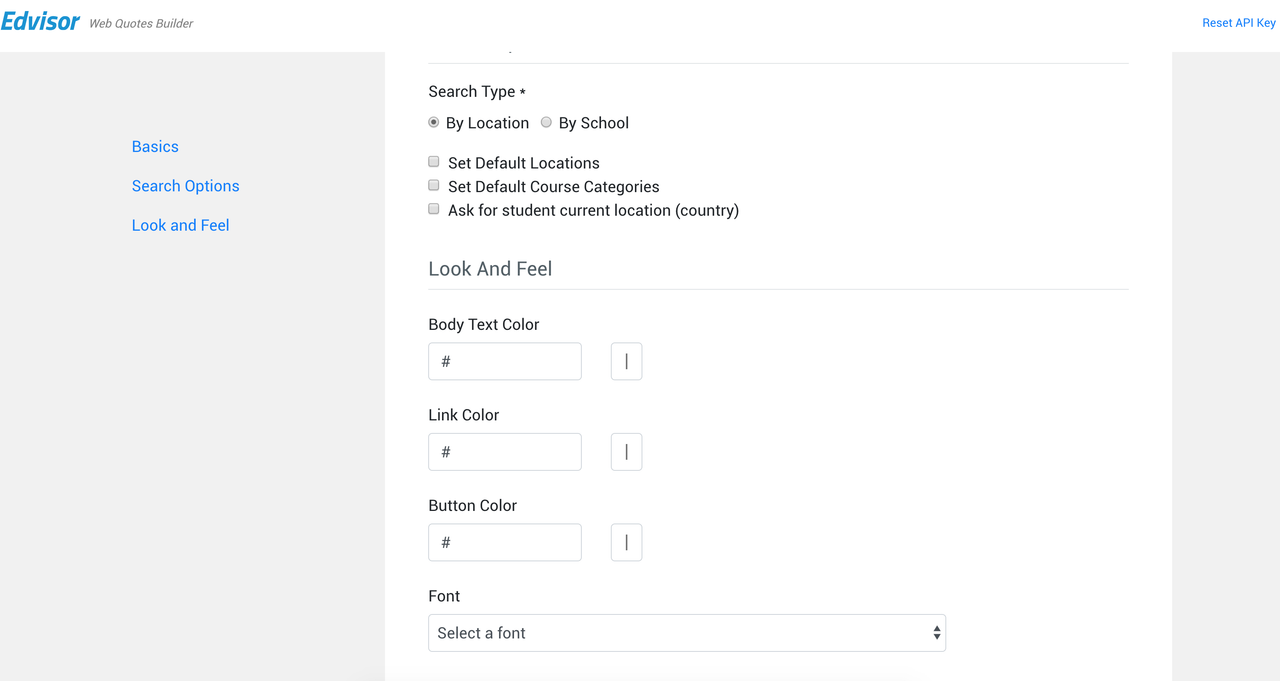 Create an unlimited number of configurations, when placing multiple buttons throughout your website. Configure, then copy and paste the generated code. Done.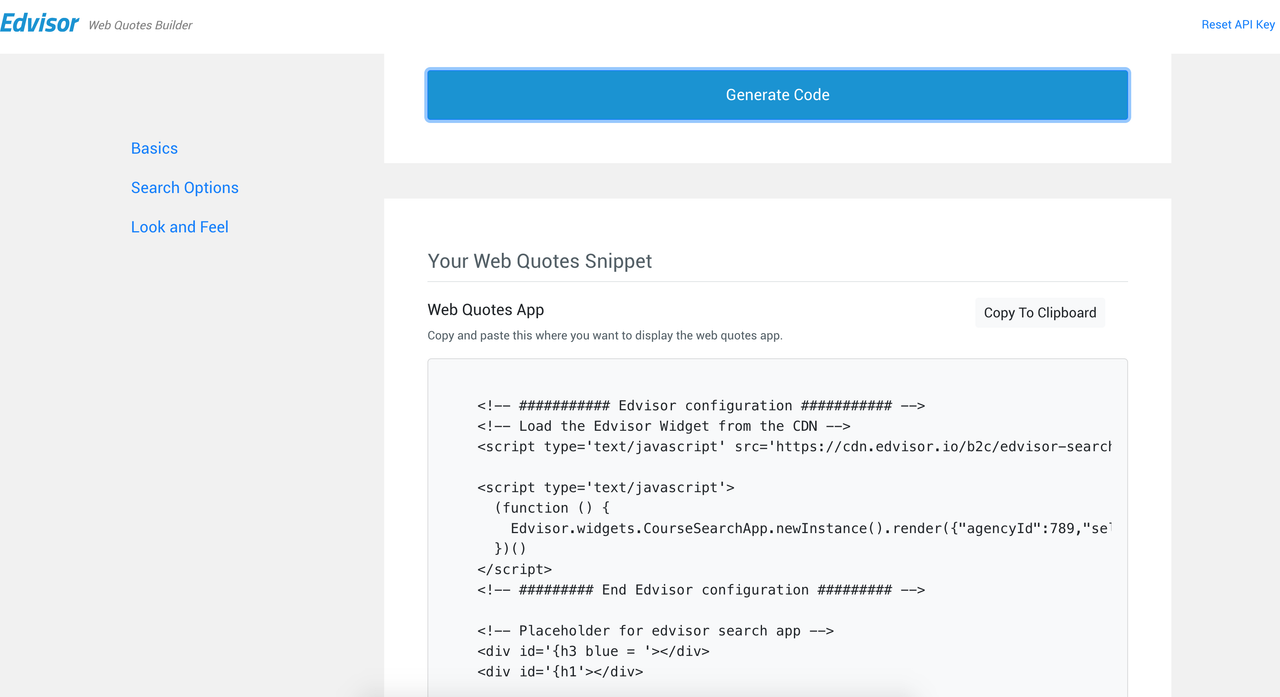 Drop us a message if you are thinking about updating your website. We'd be happy to guide you on the right path to a smooth integration!